Navona Square: Best tours
Navona Square: things to know and tips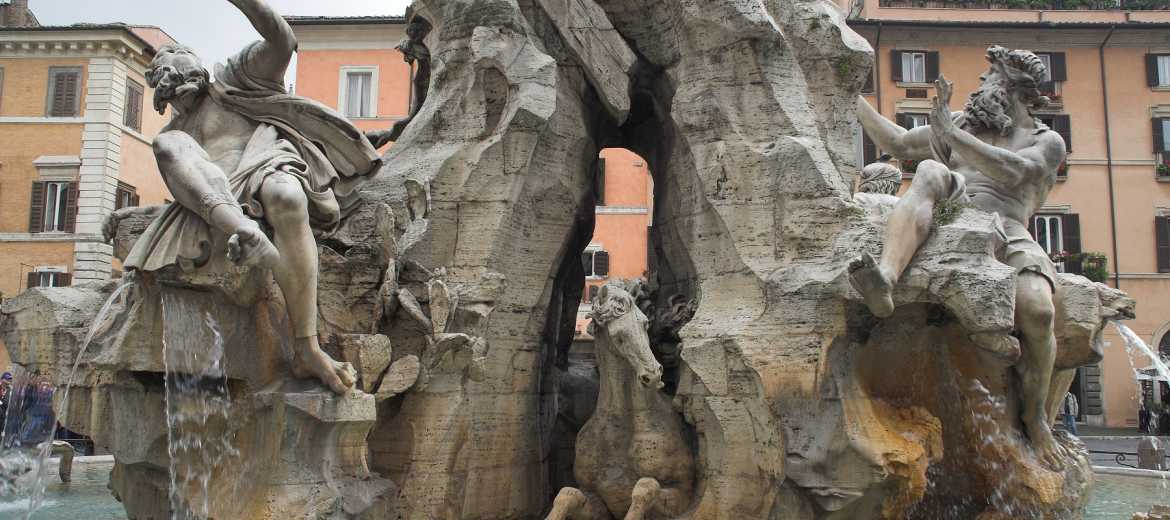 Navona Square is one of Rome's most famous attractions, as well as one of the most beautiful squares in the city centre. The square is easily recognizable by its unique elongated oval shape: Navona Square, in fact, was built in the 15th century on the ruins of the Stadium of Domitian, and to this day still maintains its original layout.
The reason why Navona Square has become so popular among both locals and tourists is due to its extraordinary artistic and cultural heritage. The square is dominated by the Fountain of the Four Rivers, one of the greatest fountains of Rome, designed by sculptor Gian Lorenzo Bernini, who depicts four muscular figures that represent four major rivers of the four continents known at the time.
In front of this splendid fountain is the Church of Saint Agnes in Agony, whose façade was designed by Francesco Borromini, but it deserves a visit for its remarkable interiors. At either edges of the Navona Square, in addition, there is the Fountain of the Moor and the Fountain of Neptune, some fine examples of Baroque style.
Navona Square is a must-see for all lovers of art and culture. There are many guided tours that make a stop here, to let the visitors enjoy this amazing square and its treasures: the best choice to make it even more special your holiday in Rome!
Navona Square: useful information
Address: Piazza Navona, Rome
How to get there: Navona Square is in the heart of Rome's historic center and is within walking distance from Via del Corso, the Pantheon and Largo Argentina. The nearest underground station is Barberini, on line: from there you can take one of many buses in the direction of Via del Corso. Alternatively, you can book a private transfer.
Special Tips: do not miss the charm of Navona Square during the Christmas period (from December until January 6), when the square becomes a huge Christmas market with stands selling Nativity street food, Christmas treats and toys.