Favorites
Want to learn how to make the most delicious ice cream in the world? Wish you could impress your gue...
Start pedaling and explore the city of Florence with an unforgettable experience. We offer a unique...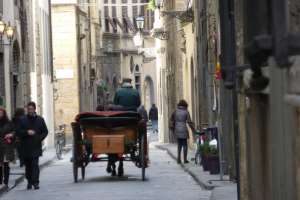 Discover the romantic side of Florence, a city that has left many tourists entranced and enrapt...
We are happy to announce the launch of a new tour here at ItalyXP, based around the Oscar-winning film The Great Beauty.
 
 ...
Special offer for fans of...